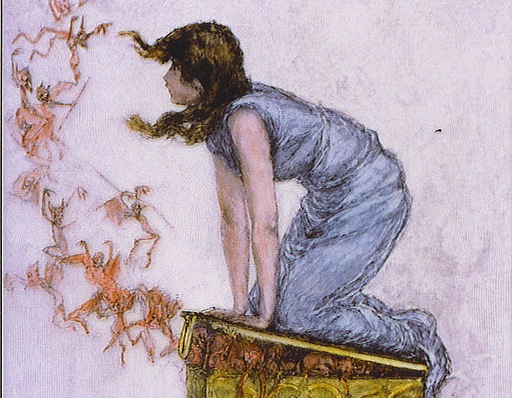 Developing a Digital Fair Use Policy for your home and school. Creating a Digital Fair Use Policy for your school which preserves authentic teaching while utilising the full potential of modern technology is a precarious task which carries large implications.
Many schools throughout W.A. are finding themselves in a position where students are armed with modern devices which empower students so much, that some teachers are feeling an overwhelming sense of despair. Parents find themselves navigating a type of teenage angst never known before. An awkward adolescents, made worse by an affiliation with new fangled technology resulting in a type of popularity contest conducted in an online world...a stage where one is judged by friends and peers.
It is this unknown space occupied by precarious social tools like Snapchat, Twitter and Facebook which have the potential to leave our students seriously exposed. As a school we go to great lengths to protect student records and personal details, in a blink of an eye of all this can come undone by a misguided student.
Schools are encouraged to utilise technology in a way that can transform education, and in every case there is overwhelming evidence that this is happening. But the task of effective Professional Development for both teacher and parent is often skimmed over, and "shutting the barn door after the horse has bolted" is a term which springs to mind a little too often.
It is easy to liken a tablet device to a Pandoras Box, holding both incredible curiosity, but also potential for catastrophic mischief. The Greek myth goes on to describe; at the bottom of Pandora's box lies the Spirit of Hope called Elpis. This comparison does bear considerable verity. And as school management purchase new digital tools, they must prepare for undesirable outcomes. But the hope at the bottom of the box is there in plain sight; it lies in the preparation and upskilling of staff and parents. Some solutions are in the form of "Guided Access" and "Restrictions" which in the iPads case, are never more than 2 clicks away.
Students need stringent guidelines and boundaries. And my experience shows that most respond very well to the instruction they are given, some value the trust distilled into them and proceed to utilise an education full of diverse opportunities.
One implication of a digitally driven school (and a big concern of mine) is the sheer amount of time consumed by personal devices. Especially as computers reduce in size and connectivity options expand. I visited my hometown of London in December. I did some travel by train and was impressed to see "Quiet Carriage" sections marked clearly with signs and enforced by both ticket inspectors and fellow passengers. These Quiet Carriages clearly indicate that mobile phones, music players and other electronic devices are not to be used. In a similar way both libraries and museums practice similar restrictions.
What I find interesting is not the enforcement of such rules but what the rules imply. As I travelled through the carriages of this train into a non quiet carriage I was met with row upon row of passengers with headphones glued to their ears and others deep in conversation on their phones. Some were watching movies and others browsing the internet. It occurred to me that the default for our generation is to be constantly connected. Connected to the web, to media and to each other. We actually need to be instructed when to switch off!
This idea of constant connectivity is reinforced by research completed by an American company, the Kaiser Family Foundation. The KFF have been studying media use in the lives of eight- to 18-year-old Americans for 10 years. Over that time, three reports have been published. "Media use" was described as a combination of television, video games, listening to music, reading printed text and using a computer.
The results showed an increase of the "Average amount of time spent with media in a typical day" from 7 hours 29 minutes in 1999 to 10 hours 45 minutes in 2009. Just to re-cap, young people in 2009 were accessing digital media for over 10 hours per day. This does include multi-tasking (ie watching television while browsing Facebook), but it really does ring alarm bells for me as I develop a new Digital Fair Use Policy for my school.
The report (available at www.KFF.org) goes on to state: "Youth who spend more time with media report lower grades and lower levels of personal contentment".
The implications of this saturation of young peoples lives is not yet known. But I am concerned that if we are to develop our students into authentic and critical thinkers, such intense immersion in a Google queried world may not be the right direction to head in. In order to create something original, without the fear of influence or criticism, we may need to ask our students to "disconnect". It is important that the Quiet Carriage becomes the norm once again, especially in schools. Only when needed, or when instructed by the teacher/parent, should students be expected to reach for their devices.